Introduction
Roadside Station Fukushima is perfectly located between the Fukushima-Ozaso interchange on the Tohoku Chuo Expressway and the so-called "Fruit Line." At the farmer's market, you can find strawberries, cherries, peaches, pears, grapes, apples, and other fruits that can only be found in a fruit growing area. The restaurants and food court offer a wide selection of food that focuses on local ingredients. Children and pets can also enjoy this roadside station at the indoor children's playground and dog park located in a separate building on the premises.
Facilities
| | |
| --- | --- |
| Address | 1-1 Tsukizaki, Ozaso, Fukushima City, Fukushima 960-0251 |
| Telephone number | 024-572-4588 |
| Business Hours | 9:00 a.m. – 6:00 p.m. |
Dining
| | | |
| --- | --- | --- |
| Opening Hours | to be decided | |
| Menu | to be decided | |
| | to be decided | |
Shopping
to be decided
Places Around to Visit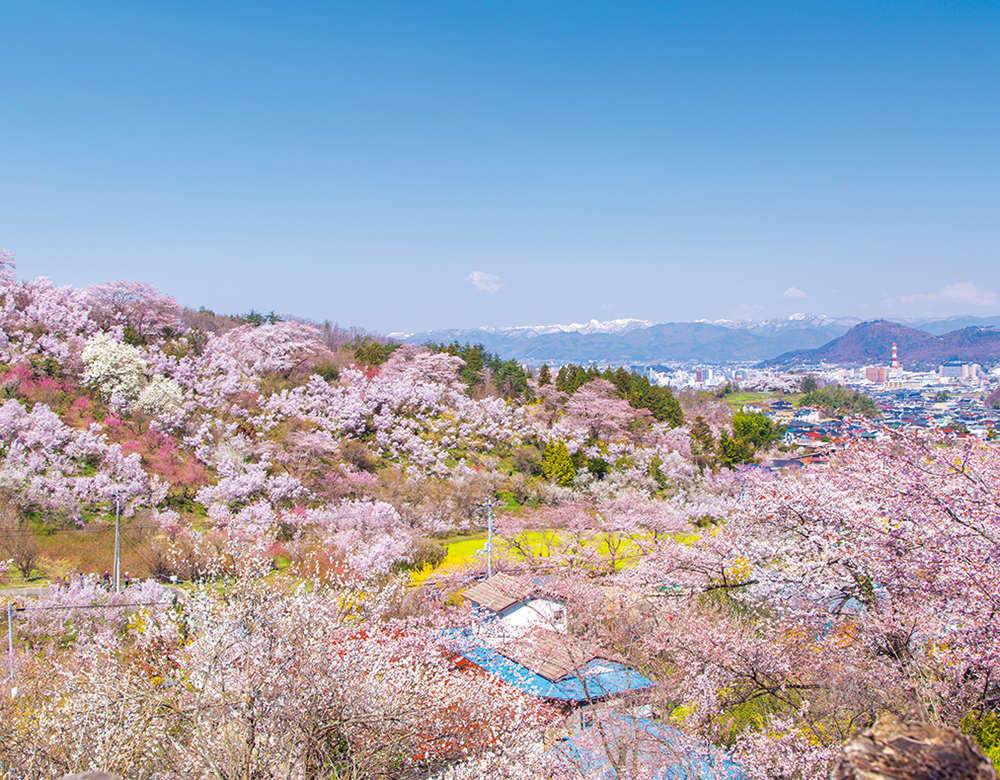 Hanamiyama is one of the most famous flower viewing spots in Fukushima, attracting more than 200,000 tourists from all over Japan and around the world in spring alone. About 70 kinds of flowers, such as cherry/plum blossoms, forsythias, magnolias, and flowering peach blossoms, are grown in the fields of local flower farmers.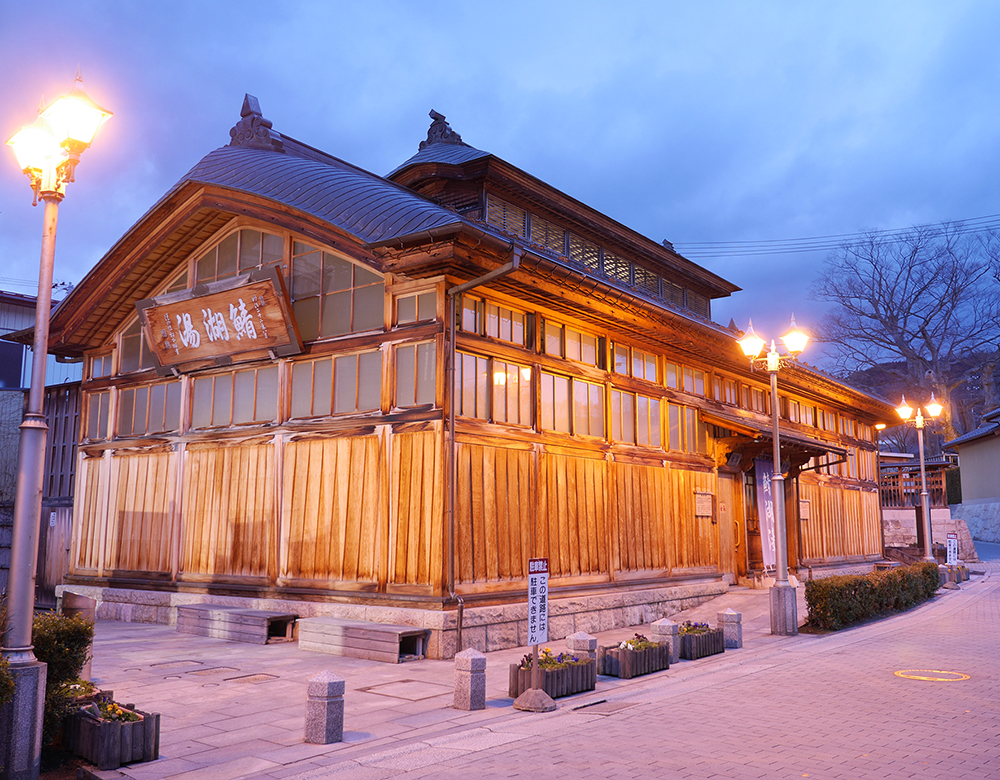 Iizaka Onsen is one of the three most famous hot springs in the former Oshu province, known as the "inner parlor of Fukushima" with inns lined up along the Surikami River that runs through the hot spring town. With nine public bathhouses including the Sabakoyu, where Matsuo Basho is said to have stopped by and bathed in, you can easily enjoy a tour of the hot springs.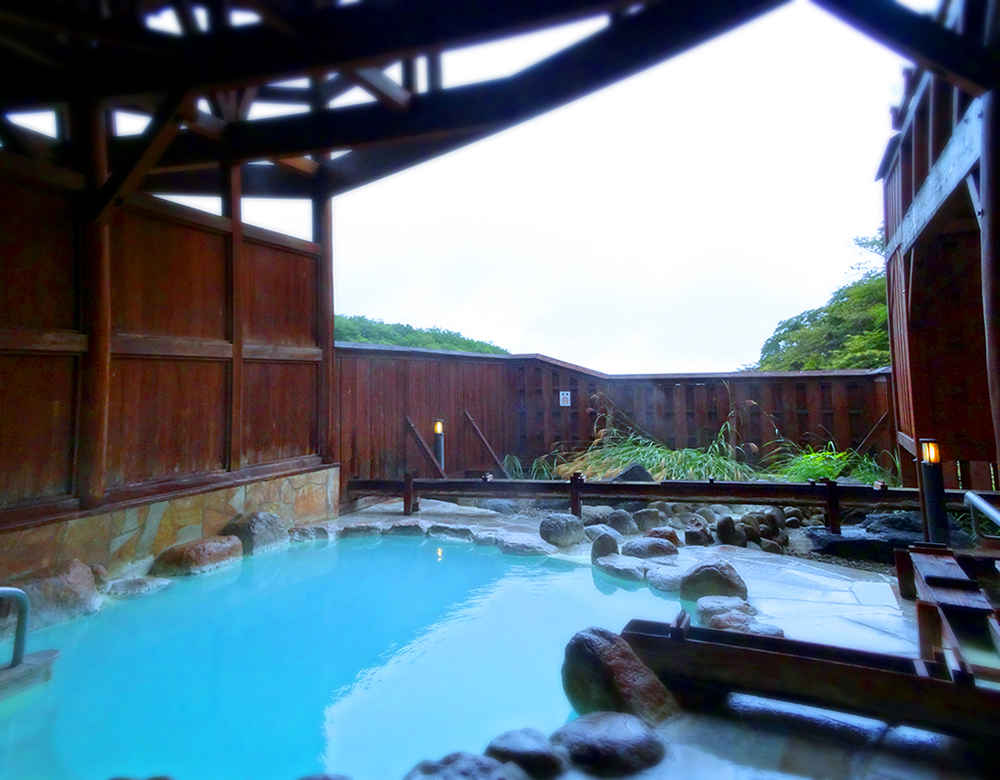 Known as one of the three hot springs of Takayu in the former Oshu province along with Shirabu Onsen and Zao Onsen, Takayu Onsen is the eighth hot spring in Japan and the first in Tohoku to declare that its source is free-flowing. The charm of this hot spring resort lies in the high efficacy of the spring water and the sense of seclusion that has been maintained by the tradition of "no noise of any kind."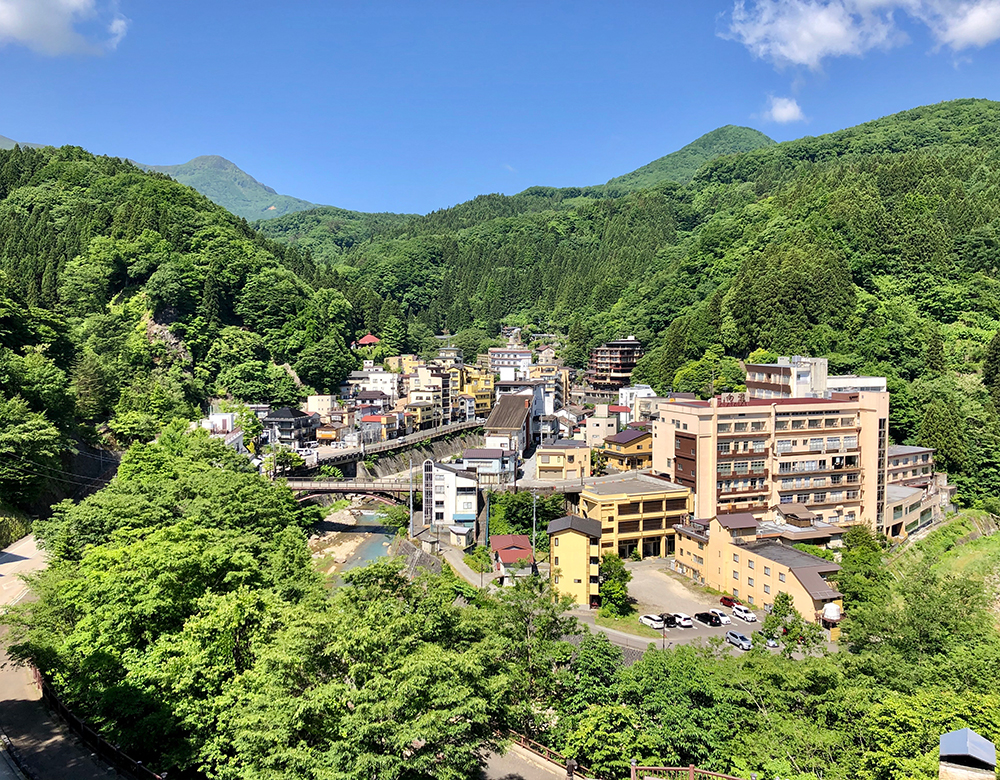 Known as one of the three birthplaces of kokeshi dolls in Tohoku, Tsuchiyu Onsen has more than 10 different types of spring water, attracting a lot of attention for its unique urban development which uses binary power generation via spring water and shrimp farming via hot spring heat as tourism resources.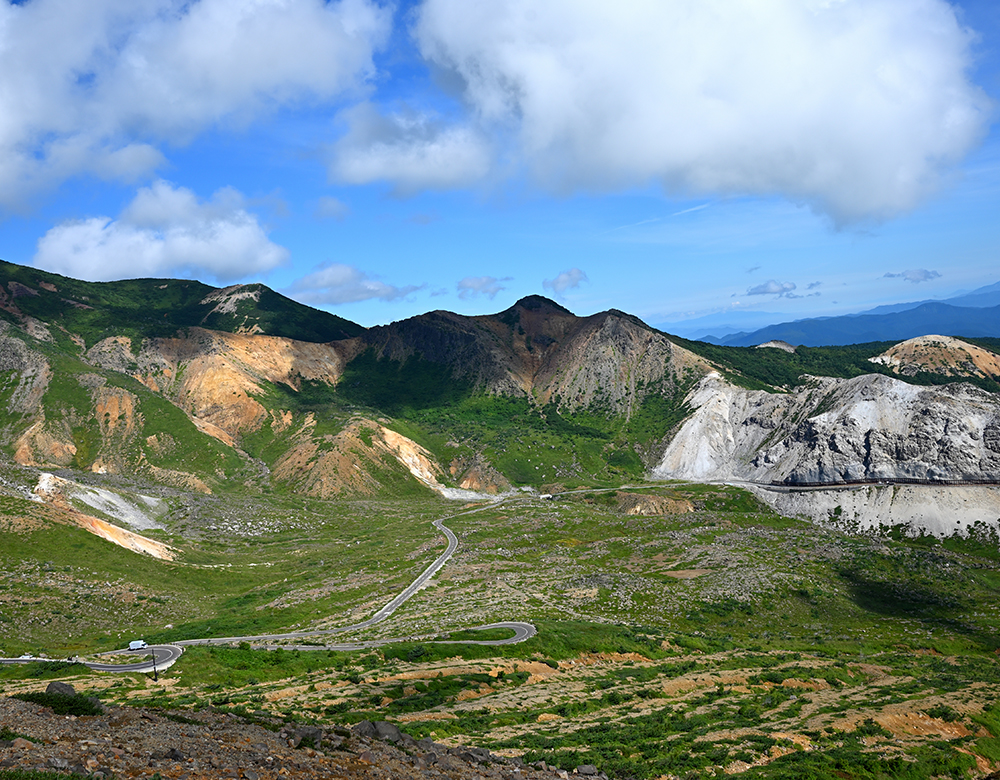 Connecting Takayu Onsen and Tsuchiyu Pass with a total length of about 29 km and a maximum elevation of 1,622 m, this scenic route, which winds through the Azuma Mountains, is truly a "path running through the sky." It has been selected as one of the 100 best roads in Japan, offering a variety of sceneries from the "snow corridor" in the spring to the red leaves in the autumn.
Map